Estate Agents in Haringey Lettings, Letting Agents in Haringey Lettings
Haringey Lettings Estate Agents. Haringey Lettings Letting Agents. Kings Group Estate Agents cover Haringey Lettings and surrounding areas. Kings Lettings cover Haringey Lettings and surrounding areas.
Why move to Haringey Lettings?
Geographically located in the centre of North London, the districts within Haringey include Highgate, Muswell Hill, Crouch End, Harringay, Wood Green, Bounds Green and Hornsey. Although unique individually, these areas share a genuine sense of community spirit and an invested interest in the future of the communties they live in.
With a choice of beautiful parks and woodlands, Haringey is an area of mixed landscapes. The densely populated suburban areas are intertwined with plenty of green space, including Finsbury Park, Alexandra Palace and woodlands such as Highgate Wood and Coldfall Wood. The area also offers the historic gems of Alexandra Palace and Bruce Grove Castle.
If you are looking for an estate agent in the borough of Haringey, please pop into our office on Grand Parade, Green Lanes. We are both a lettings agent and sales agent for Haringey, and will be happy to help you.
A short history
Evidence of human settlement dates back to pre-historic times, with Hornsey and Tottenham established by 1300. Many streets bear the names of long-gone aristocrats: the Barons Coleraine, the Comptons, and Waltheof, Lord of Tottenham Manor. Other local names, such as Wood Green, testify to the area's rural past, some of which still survives in Haringey's parks.
Haringey remained a rural area until the 18th Century when large houses close to London became increasingly common. The coming of the railways from the mid-nineteenth century onwards led to rapid urbanisation; by the turn of the century much of Haringey had been transformed from a rural to an urbanised environment.
The Wood Green Empire was a popular music hall, built in 1912. It became notorious in 1918, when 1,800 people gathered to watch Chung Ling Soo, billed as 'The World's Greatest Magician'. Actually an American entertainer, born William Ellsworth Robinson, Chung kept up the pretence that he was Chinese throughout his career. At the climax of his show, he performed one of his most famous illusions, where he appeared to catch a bullet between his teeth. But an accident caused a real bullet to be fired, leading Chung to speak English for the first time in public: "Oh my God. Something's happened. Lower the curtain." Chung died the following day of his wounds. Still standing today, the building is now the local branch of the Halifax.
Property
Haringey's close proximity to the capital means that prices are on the up, but there are still areas where bargains can be found.
As you'd expect from such a diverse borough, there is a huge range of property styles, from period properties through to ultra-modern apartment blocks.
If you are interested in putting your house on the market, our Sales Agents will be pleased to arrange a home valuation. Those looking to purchase property in Haringey can discuss their needs with our local experts and arrange viewings at suitable properties. Alternatively, if you are a Landlord considering letting your property, or you are looking to rent within the area, our Lettings Agents are on hand to support you.
Get in touch
39 - 40 Grand Parade, Green Lanes, Haringey, London, N4 1AQ
020 8802 5800
Sales Department
Lettings Department
Haringey Lettings Area Guide
Transport links
Haringey offers easy connections into central London and around the city.
Haringey is in Zone 3, although you are only a short distance from Zone 1 by tube.
Underground stations within Haringey include Finsbury Park, Bounds Green, Highgate, Manor House, Seven Sisters, Tottenham Hale, Turnpike Lane and Wood Green. There is also a wide choice of Overground train stations, including Haringay Green Lanes, Haringay, Finsbury Park, Hornsey, Bounds Green and Alexandra Palace.
Shopping, eating and drinking
Every district offers a unique selection of eateries, with cuisines from around the world. The Harringay Green Lanes area is renowned for Turkish cuisine. In Crouch End and Muswell Hill you'll find everything from Vietnamese to Japanese and Italian. Stroud Green Road in Finsbury Park serves up Thai, Indian, Korean and Italian food. These are just to name a few – there is a great selection of chain restaurants, pubs and independent bars on offer across the borough.
Conveniently, there are also many locations to browse and shop. Wood Green offers high street shopping and The Mall. There are also numerous retail parks in Haringey, Tottenham Hale and Muswell Hill.
Haringey also offers a wonderful selection of shops and markets, for the handmade, organic and one-off purchases. For example, within Crouch End you'll find endless beautiful boutiques and family run patisseries, plus a great choice of coffee shops. Alexandra Palace holds a delightful farmer's market every Sunday.
Things to do
You will struggle to find a more beautiful place to watch the sun set over the London skyline than Alexandra Palace. 'Ally Pally' not only invites you to stroll the park and enjoy the sublime views, but you can also take a row across the Boating Lake, try a spot of ice skating at the Rink, or relax with a drink at the Phoenix Bar.
Finsbury Park is the perfect location for a stroll or a family picnic, or you can enjoy spectacular views from the vantage points at leafy Muswell Hill.
Highgate Cemetery is a fascinating place to spend a couple of hours, with many famous occupants including sculptor Henry Moore and political theorist Karl Marx.
Arsenal Football Club play at The Emirates Stadium in Holloway, having moved from their previous home ground of Highbury in 2006. With a capacity of over 60,000, the stadium is the third-largest in England after Wembley and Old Trafford. The ground hosts international fixtures and music concerts from the likes of Coldplay and Bruce Springsteen.
Schools
Nurseries:
Bowes Park Nursery ~ Crouch Hill Day Nursery & Pre-School ~ Orange Day Nursery ~ Woodlands Park Nursery School and Childrens Centre
Primary:
Alexandra Primary School ~ Belmont Infant School ~ Belmont Junior School ~ Campsbourne Infant School ~ Campsbourne Junior School ~ Chestnuts Primary School ~ Harris Primary Academy Philip Lane ~ Lordship Lane Primary School ~ Noel Park Primary School ~ North Harringay Primary School ~ Rokesly Infant School ~ Rokesly Junior School ~ South Harringay Infant School ~ South Harringay Junior School ~ St Ann's C of E Primary School ~ St John Vianney RC Primary School ~ St Mary's C of E Primary School ~ St Mary's Priory RC Infant School ~ St Michael's C of E Primary School ~ St Paul's RC Primary School ~ West Green Primary School ~ Weston Park Primary School
Secondary:
Alexandra Park School ~ Fortismere School ~ Greig City Academy ~ Heartlands High School ~ Highgate Wood School ~ Hornsey School for Girls ~ Park View School ~ Woodside High School
Independent Schools:
Annemount School ~ Arnold House School (Boys) ~ Avenue Nursery & Pre-Preparatory School ~ Broadhurst School ~ Channing School (Girls) ~ Dania School ~ Devonshire House Preparatory School ~ Dwight School London ~ Fine Arts College ~ Hereward House School (Boys) ~ Highgate School ~ Kerem School ~ Lyndhurst House School (Boys) ~ Norfolk House School ~ Palmers Green High School (Girls) ~ Rosemary Works School ~ Sarum Hall School (Girls) ~ South Hampstead High School GDST (Girls) ~ St Anthony's School For Boys (Boys) ~ St Christina's School (Girls) ~ St Christopher's School (Girls) ~ St Margaret's School, Hampstead (Girls) ~ St Mary's School Hampstead ~ The Cavendish School (Girls) ~ The Gower School ~ The King Alfred School ~ Trevor-Roberts School ~ UCS Pre-Prep ~ University College School Junior Branch (Boys) ~ University College School, Hampstead (Boys)
Get in touch
39 - 40 Grand Parade, Green Lanes, Haringey, London, N4 1AQ
020 8802 5800
Sales Department
Lettings Department
Haringey Lettings Team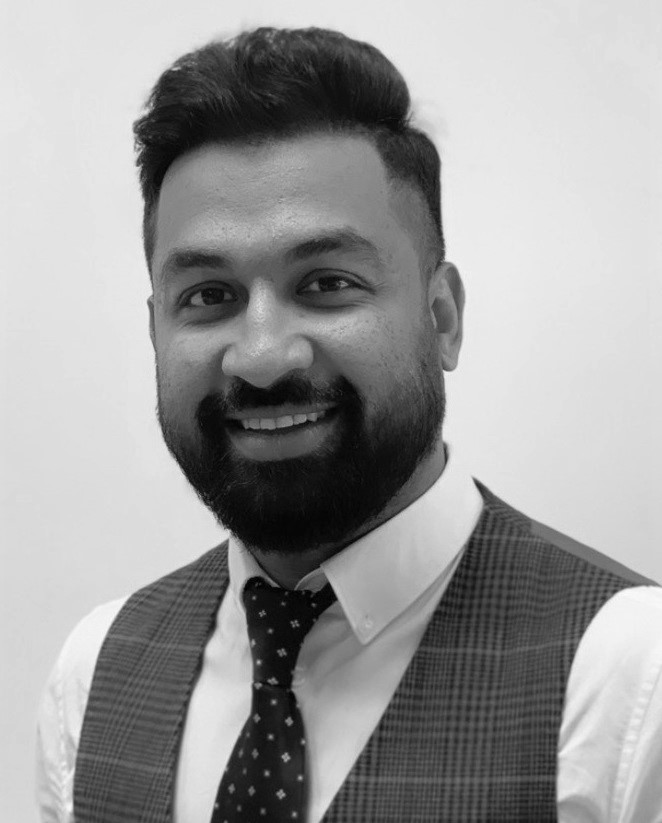 Hasan began his lettings career at Kings in one of our newest office in Bethnal Green building up an ability to deal with one of the most demanding areas in London. He has a strong passion for the...
---
---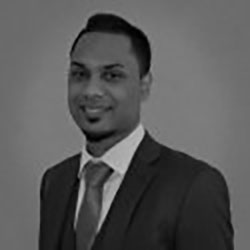 Neil Prayag joined Kings Group in June 2014, having previously worked in the London retail industry. In a relatively short period of time Neil was able to demonstrate his ability to adapt to the...
---
---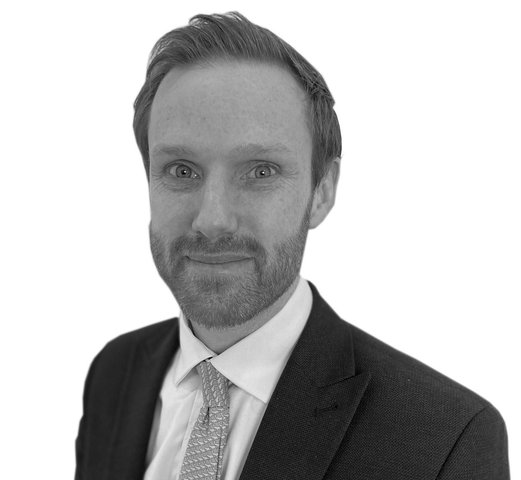 I started my career in property in 2013, after graduating from Sheffield University. Initially I worked in the recruitment industry where I found myself placing estate agents into jobs across...
---
---
Get in touch
39 - 40 Grand Parade, Green Lanes, Haringey, London, N4 1AQ
020 8802 5800
Sales Department
Lettings Department