Estate Agents in Walthamstow, Letting Agents in Walthamstow
Walthamstow Estate Agents. Walthamstow Letting Agents. Kings Group Estate Agents cover Walthamstow and surrounding areas. Kings Lettings cover Walthamstow and surrounding areas. E10, E11, E15, E17, E18, IG1, IG4, IG6, IG8.
Why move to Walthamstow?
There's a real buzz about Walthamstow at the moment, and it's not difficult to see why. Going by the hashtag #awesomestow, this East London district is set to overtake the likes of Shoreditch and Islington as the go-to location for buyers and renters.
Whilst definitely a core part of London life, Walthamstow is also surrounded by beautiful countryside. Sandwiched between the Lea Valley and Epping Forest, the area is perfect for anyone who enjoys walking, cycling or simply picnicking in the open air.
If you are looking for an estate agent in Walthamstow, please pop into our office on Hoe Street. We are both a lettings agent and sales agent for the Walthamstow area, and will be happy to help you.
A short history
An earlier spelling of Walthamstow was 'Wilcumstowe' meaning 'place of welcome'. Head to Walthamstow Village for a little taster of what the area was originally like.
In the past 150 years, Walthamstow has played a key role in the history of transport. The first four-wheeled car with an internal combustion engine was built here in 1894 by a local plumber and can now be seen in the local Vestry House Museum. In 1909, the Avro triplane took off from Walthamstow Marshes. Later still, the Walthamstow-based Associated Equipment Company produced London's Routemaster buses.
From the 1930's, the nearby dog track at Walthamstow brought crowds to the area, and was dubbed "The Victoria Line's Las Vegas". The stadium was opened by aviator Amy Johnson, and was used in 1945 by Winston Churchill to address the people during his election campaign. The stadium fell into disrepair and was finally closed in 2008, but the iconic art deco neon façade has recently been restored to its former glory, with 300 new homes on the site.
Property
The majority of Walthamstow's property was built during the 20th century, mainly as a result of bombing raids during the war. However, there are still Victorian and Edwardian terrace houses to be found.
'Warner' houses are distinctive properties built by Thomas Warner from the 1880's across Waltham Forest. With pointed roofs and an entrance arch framing two front doors, the homes were split into two homes. Green and cream paint was used on doors, windows and gates to create a uniform appearance, and residents were expected to maintain their homes and gardens to given standards. The Warner family began to sell off the properties in the 1960's. Today, Warner houses are still some of the most desired homes in the area, popular due to the quality of build, plus the sense of community engendered.
The old village east of Hoe Street is very pretty but pricey, with cottagey terraces, almshouses and rural weatherboarded houses. Other desirable spots include the 1930's properties in Highams Park.
You'll find many more reasonable streets towards the River Lea, and other up-and-coming areas that are the focus of redevelopment.
If you are interested in putting your house on the market, our Sales Agents will be pleased to arrange a home valuation. Those looking to purchase property in Walthamstow can discuss their needs with our local experts and arrange viewings at suitable properties. Alternatively, if you are a Landlord considering letting your property, or you are looking to rent within the Walthamstow area, our Lettings Agents are on hand to support you.
Get in touch
248 Hoe Street, Walthamstow, London, E17 3AX
020 8521 1122
Sales Department
Lettings Department
Opening times
SALES
Monday 9am - 6pm
Tuesday 9am - 6pm
Wednesday 9am - 6pm
Thursday 9am - 6pm
Friday 9am - 6pm
Saturday 9.30am - 4.30pm
LETTINGS
Monday 9am - 6pm
Tuesday 9am - 6pm
Wednesday 9am - 6pm
Thursday 9am - 6pm
Friday 9am - 6pm
Saturday 9am - 3pm
Walthamstow Area Guide
Transport links
Walthamstow is very well served by a number of Underground and Overground stations.
Walthamstow Central and Blackhorse Road give access to Oxford Street and Liverpool Street in 20 minutes and London Victoria in half an hour. The new Lea Bridge station takes you directly to Stratford and the Olympic Park in less than quarter of an hour. You can also access the Central Line via South Woodford, Leyton or Leytonstone stations.
The North Circular is easily accessible and it's a 10 minute drive to the M11.
Shopping, eating and drinking
In recent years, the choice of restaurants in Walthamstow has multiplied, so you'll certainly find an eatery to suit you. Perhaps best known is the Walthamstow institution Eat 17, renowned for its superb Bacon Jam. What's great about this café is that its produce is locally sourced, with meat from the East London Sausage Company and fruit and veg from Spitalfields Market.
The 'mile long' Walthamstow Market began trading in 1885 and is one of the most iconic markets in the city. There is a wide variety of stalls selling everything from Caribbean food and jellied eels to clothes, furniture and antique goods. Although in reality the market measures far less than a mile, it is still one of the longest in Europe.
For a spot of retail therapy, head to The Mall, where you'll find hundreds of shops under one roof. There are the usual top brands, plus restaurants and even a craft market on Sundays.
Things to do
The award-winning William Morris Gallery displays the life of the local designer and craftsman. Morris grew up in a fine Georgian house in Forest Road, which has been a museum dedicated to his memory since 1950.
Another cultural icon is God's Own Junkyard, the cult upcycling shop, selling gems such as old movie props and neon lights. Visit their Rolling Scones café, open every weekend.
Parents with kids should head for Leyton Jubilee Park, which has a monumental adventure playground in the shape of a pirate ship. The area is well served by leisure centres, with Walthamstow and Leytonstone Leisure Centres offering services including a gym, sports hall and outdoor pitches. Leyton Leisure Centre has a fantastic fun pool for families with a network of slides and flumes.
A little further afield, there are plenty of opportunities for fresh air and exercise in the Olympic Park and Waltham Forest – both a short train ride away.
Schools
Nurseries:
Alpha Steps ~ Busy Bees ~ Chapel End Early Years Centre ~ Church Hill Nursery and Childrens Centre ~ Early Learners Centre ~ Henry Maynard Infants ~ Koala Bear Day Nursery ~ Low Hall ~ Magic Roundabout Nursery ~ Rascals Educational and Preschool Day Nursery ~ St Andrews Pre school ~ Sunbeam and Sugar Plumtree Nursery ~ Tinklebells Day Nursery ~ Wadham Pre-School
Primary:
Barclay Primary ~ Barn Croft Primary ~ Chapel End Infant School ~ Chapel End Junior Academy ~ Coppermill Primary ~ Edinburgh primary ~ Emmanuel Community School ~ Greenleaf Primary School ~ Henry Maynard ~ Hillyfield Primary Academy ~ Mission Grove Primary School ~ Montessori School ~ Our Lady and St George's Catholic Primary School ~ Roger Ascham Primary School ~ South Grove Primary ~ St Marys C of E Primary ~ St Patricks Catholic Primary ~ St Saviours C of E Primary ~ Stoneydown Park ~ Sybourn Primary ~ The Winns Primary School ~ The Woodside Primary Academy ~ Thomas Gamuel Primary ~ Thorpe Hall Primary ~ Whittingham Community
Secondary:
Eden Girls School ~ Holy Family Catholic School ~ Kelmscott Secondary ~ Waltham Forest College ~ Walthamstow Academy ~ Walthamstow School for Girls ~ Whitefield School ~ Willowfield Humanities College
Independent Schools:
Avon House School ~ Bancroft's School ~ Beehive Preparatory School ~ Braeside School ~ The Daiglen School ~ Forest School ~ Loyola Preparatory School ~ Normanhurst School ~ St Aubyn's School ~ St Joseph's Convent Independent Primary School ~ Snaresbrook Preparatory School ~ Woodford Green Prep School
Get in touch
248 Hoe Street, Walthamstow, London, E17 3AX
020 8521 1122
Sales Department
Lettings Department
Opening times
SALES
Monday 9am - 6pm
Tuesday 9am - 6pm
Wednesday 9am - 6pm
Thursday 9am - 6pm
Friday 9am - 6pm
Saturday 9.30am - 4.30pm
LETTINGS
Monday 9am - 6pm
Tuesday 9am - 6pm
Wednesday 9am - 6pm
Thursday 9am - 6pm
Friday 9am - 6pm
Saturday 9am - 3pm
Walthamstow Team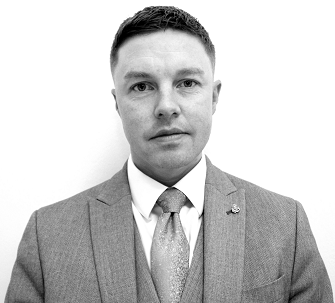 Branch Manager and NFOPP accredited Bryn Nettle has been with Kings Group since late 2010. Bryns top film is The Shawshank Redemption and one of his favourite songs is 'Always' By Jon Bon Jovi. His...
---
---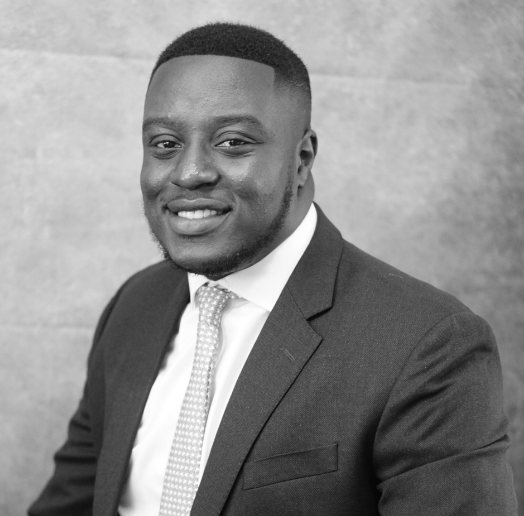 Gabriel has worked in the Bethnal Green branch since the day he joined Kings in March 2017. This has given him a wealth of knowledge of the area, properties and clientele. Gabriel joined the...
---
---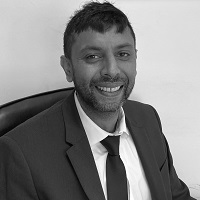 After completing my degree in Economics, I spent over 10 years working for Nationwide Building Society in an advisory role helping my clients take the next steps to build and secure their financial...
---
---
Get in touch
248 Hoe Street, Walthamstow, London, E17 3AX
020 8521 1122
Sales Department
Lettings Department
Opening times
SALES
Monday 9am - 6pm
Tuesday 9am - 6pm
Wednesday 9am - 6pm
Thursday 9am - 6pm
Friday 9am - 6pm
Saturday 9.30am - 4.30pm
LETTINGS
Monday 9am - 6pm
Tuesday 9am - 6pm
Wednesday 9am - 6pm
Thursday 9am - 6pm
Friday 9am - 6pm
Saturday 9am - 3pm