Estate Agents in Tottenham and Haringey, Letting Agents in Tottenham and Haringey
Tottenham and Haringey Estate Agents. Tottenham and Haringey Letting Agents. Kings Group Estate Agents cover Tottenham and Haringey and surrounding areas. Kings Lettings cover Tottenham and Haringey and surrounding areas. N4, N7, N8, N10, N15, N16, N17, N22.
Why move to Tottenham and Haringey?
Tottenham is in the borough of Haringey, with Barnet to the west, Enfield to the north, Waltham Forest to the east and Islington and Hackney to the south. An area in the process of reinvention, there are over £1 billion of redevelopment funds committed to regeneration. Over 10,000 new homes are being built, with an anticipated 5,000 new jobs.
With fantastic transport links to and around the city and a rich cultural diversity, Tottenham is one of the most affordable places in the capital and property here is undoubtedly an astute investment.
If you are looking for an estate agent in Tottenham, please pop into our office on High Road. We are both a lettings agent and sales agent for the Tottenham area, and will be happy to help you. Our branch is in a fantastic location next to Bruce Grove station, attracting a high number of potential buyers and renters. We cover the whole of the Tottenham area, West Green Road and most of the N15 postal code.
A short history
Until the late 19th century, Tottenham was a village on the banks of the river Lea, populated by the middle classes. With the arrival of the railways, there was a huge increase in population, a trend that has continued since, with Tottenham one of the most diverse places in London. The latest huge new investment programme will influence Tottenham's community yet again and the area will no doubt continue to thrive and evolve.
Property
Like much of London, Tottenham has the usual mix of Victorian terraces, new build flats and Georgian and Edwardian homes. It is also home to the distinctive Tower Gardens Estate, now a conservation area, with 954 houses arranged in 24 streets, each with a distinct architectural style.
If you are interested in putting your house on the market, our Sales Agents will be pleased to arrange a home valuation. Those looking to purchase property in Tottenham can discuss their needs with our local experts and arrange viewings at suitable properties. Alternatively, if you are a Landlord considering letting your property, or you are looking to rent within the Tottenham area, our Lettings Agents are on hand to support you.
Get in touch
473 High Road, Tottenham, London, N17 6QA
020 8801 2696
Sales Department
Lettings Department
Opening times
SALES
Monday 9am - 6pm
Tuesday 9am - 6pm
Wednesday 9am - 6pm
Thursday 9am - 6pm
Friday 9am - 6pm
Saturday 9.30am - 4.30pm
LETTINGS
Monday 9am - 6pm
Tuesday 9am - 6pm
Wednesday 9am - 6pm
Thursday 9am - 6pm
Friday 9am - 6pm
Saturday 9am - 3pm
Tottenham and Haringey Area Guide
Transport links
Tottenham is home to two tube stations, Seven Sisters and Tottenham Hale, both on the Victoria Line, allowing you to reach Oxford Circus in just 15 minutes.
There are also six National Rail stations, Seven Sisters, White Hart Lane, Tottenham Hale, Bruce Grove, Northumberland Park and South Tottenham. Liverpool Street can be reached in quarter of an hour, and Stansted in just 40 minutes.
Shopping, eating and drinking
Tottenham High Street has a vibrant, colourful feel, with an eclectic range of shops and restaurants.
For big brand names, head to the Tottenham Hale Retail Outlet, where you'll find the likes of Next, Boots and TKMaxx.
If you fancy eating out, Banana African Restaurant & Bar is a favourite among locals, serving authentic African cuisine and holding regular events and music nights. Chick-King, a few minutes away from White Hart Lane has queues outside of the door on match days. The Beehive Pub is great for families, with good food and friendly staff. For a craft-beer experience, head to the popular Beavertown Brewery.
Things to do
There's a surprising amount of green space in Tottenham. Downhills Park, Lordship Rec and Chestnuts Park are all ideal if you need to relax and switch off from city life. The River Lea is a great place to walk or jog, or head to Tottenham Marshes for some fresh air. The area also hosts the state-of-the-art Lee Valley Athletics Centre, the largest in the South of England.
A pleasant afternoon can also be spent at the Bruce Castle Museum, a Grade I listed 16th century manor house set in 20 acres of parkland. You'll find the Borough of Haringey's local history collections, archives and art exhibitions, plus regular historical and arts events.
Of course, central to the identity of Tottenham is Tottenham Hotspur Football Club. Work has begun on the new 61,000-seater stadium, with the development expected to provide a major boost to the local economy. Not just a stadium, the new Stadium Scheme will create 585 new homes and jobs alongside visitor attractions.
The Tottenham Experience will fully restore and bring back into use the Grade II listed Warmington House. There will be a Museum of Tottenham Heritage, allowing people to access historic archives, collections and stories about the local area. An interactive Club Museum will use interpretive media to tell the Club's history. Kinetic motion-sensor Skills Booths will allow visitors to test their skills against key players past and present and to re-create memorable moments from the historic archives. An immersive Cinema will be a venue for local community events.
For thrill seekers, the Sky Walk will allow visitors to climb the exterior of the stadium. There will also be an Extreme Sports centre offering a climbing wall and other high performance activities.
Homes will be arranged around a public square and landscaped outdoor garden areas, including a children's playground, outdoor gym and an NHS Health Centre.
Schools
Nurseries:
Alpha Day Nursery ~ Artilda's Nursery ~ Pembury House Nursery School ~ Rowland Hill Nursery School
Primary:
Belmont Infant School ~ Belmont Junior School ~ Brook House Primary School ~ Bruce Grove Primary School ~ Devonshire Hill Primary School ~ Harris Primary Academy Coleraine Park ~ Harris Primary Academy Philip Lane ~ Holy Trinity C of E Primary School ~ Lancasterian Primary School ~ Lea Valley Primary School ~ Lordship Lane Primary School ~ Mulberry Primary School ~ Risley Avenue Primary School ~ St Francis de Sales RC Infant School ~ St Francis de Sales RC Junior School ~ St Paul's and All Hallows C of E Infant School ~ St Paul's and All Hallows C of E Junior School ~ The Green C of E Primary School ~ The Willow Primary School ~ Welbourne Primary School ~ Wilbury Primary School
Secondary:
Gladesmore Community School ~ Northumberland Park Community School ~ Park View School ~ The John Loughborough School ~ Woodside High School
Independent Schools:
Avenue Nursery & Pre-Preparatory School ~ Channing School (Girls) ~ Dwight School London ~ Forest School (Boys and girls taught separately) ~ Grange Park Preparatory School (Girls) ~ Keble School (Boys) ~ Norfolk House School ~ Normanhurst School ~ Palmers Green High School (Girls) ~ St Aubyn's School ~ Vita et Pax Preparatory School
Get in touch
473 High Road, Tottenham, London, N17 6QA
020 8801 2696
Sales Department
Lettings Department
Opening times
SALES
Monday 9am - 6pm
Tuesday 9am - 6pm
Wednesday 9am - 6pm
Thursday 9am - 6pm
Friday 9am - 6pm
Saturday 9.30am - 4.30pm
LETTINGS
Monday 9am - 6pm
Tuesday 9am - 6pm
Wednesday 9am - 6pm
Thursday 9am - 6pm
Friday 9am - 6pm
Saturday 9am - 3pm
Tottenham and Haringey Team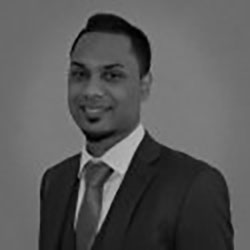 Neil Prayag joined Kings Group in June 2014, having previously worked in the London retail industry. In a relatively short period of time Neil was able to demonstrate his ability to adapt to the...
---
---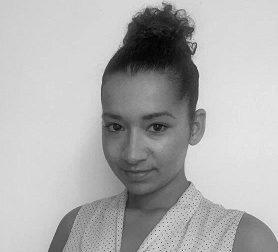 China first joined Kings Lettings in September 2018, this was the first time China worked in property and quickly established herself as a remarkable, enthusiastic and outstanding lettings...
---
---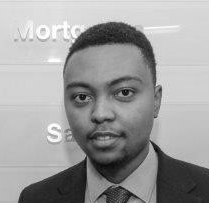 My journey in the property industry began straight after completing my university degree in business management and finance. I have since been in estate agency and have loved every minute of...
---
---
Get in touch
473 High Road, Tottenham, London, N17 6QA
020 8801 2696
Sales Department
Lettings Department
Opening times
SALES
Monday 9am - 6pm
Tuesday 9am - 6pm
Wednesday 9am - 6pm
Thursday 9am - 6pm
Friday 9am - 6pm
Saturday 9.30am - 4.30pm
LETTINGS
Monday 9am - 6pm
Tuesday 9am - 6pm
Wednesday 9am - 6pm
Thursday 9am - 6pm
Friday 9am - 6pm
Saturday 9am - 3pm