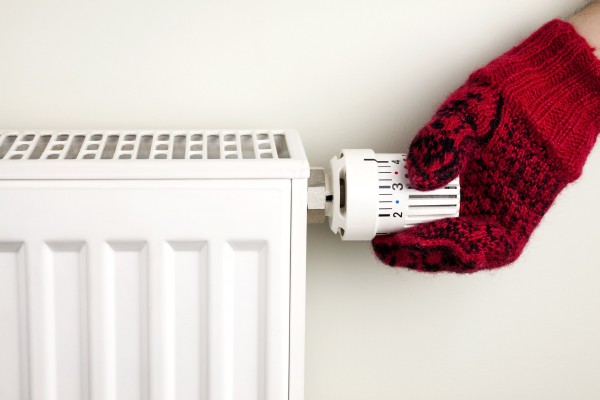 We're currently enduring one of the coldest winters in Britain since perhaps 2010, with below-freezing climates, ice-covered streets, and longer, darker evenings.
For landlords, such adverse weather conditions present a higher risk to property management that they will need to factor into their plans in order to keep their rental property safe.
With this in mind, here at Kings Group, we list some measures you can take to protect your rental property against the perils of winter.
Insulate to keep your tenants warm
A well-insulated home is crucial for keeping potential hazards at bay and ensuring your tenants are warm at all times of the day and night.
One of the more popular, cost-effective ways to achieve a toasty environment is to check for draughts around the edges of window frames, gaps under doors and around the letterbox. Then proceed to draught-proof the small areas throughout your home.
Draught-excluders are available to purchase online, which will block pesky openings. Meanwhile, sealing the windows and other small gaps is effective enough to keep the cold out this winter.
Although a more costly method, insulating the walls is a key part of having a thermal-efficient home. The average budget for renovating a full home can cost up to £7,000 - however, the savings that come from doing so are very worthwhile.
A well-insulated home is also a more energy-efficient one. As this is becoming an increasingly important factor for tenants, it's something that all landlords need to prioritise as much as possible.
Clear the gutters and drainpipes
Keeping the gutters and drainpipes clear of leaves, litter and other debris will save you plenty of hassle in the long run.
If gutters or drains are left to clog up, there can be a build-up of excess water which can potentially damage exterior walls or leak into the property itself, resulting in costly damage.
With your tenants more likely to stay put this winter, it could be worthwhile asking them to carry out this simple task on an infrequent basis as a preventative measure.
Similarly, pipes that are blocked or leaking can potentially freeze, expand, and burst during the winter months. To avoid this, wrap lagging around external pipes or pipes in cold areas such as the garage. This will stop pipes from freezing and will avoid blockages and burst pipes.
Whether located inside or outside, if you or your tenants spot a frozen pipe, consider using a hot water bottle or a hairdryer to apply warmth and melt the blockage.
Get the boiler serviced
Once you've checked the cladding around your boiler and pipes to ensure that taps and faucets aren't leaking, you will need to inspect the boiler's pressure.
The pressure gauge can be found on the front of the boiler (or underneath it where the pipes are) and will either be a dial or a digital display. Generally, the pressure should be between one and two bars. If it's too high or too low, contact a Gas Safe engineer to make sure the pressure is right.
With a recent push to phase out gas boilers by 2025 and use alternative heating systems such as low carbon heat pumps in new-build homes, it's even more important that your boiler is up to standard and working efficiently.
Of course, while not every landlord is required to get rid of their existing gas boiler, it could be time to weigh up your options and invest in greener alternatives.
Check your insurance policy
Landlord insurance acts as another safeguard for your rental property, and it is paramount that you have the right policy in place.
A standard landlord insurance policy may not include things like maintenance callouts, so it could be worth reviewing your policy and adding cover like landlord home emergency or landlord boiler breakdown.
You'll also want to ensure your property is in good shape to survive the winter without any issues. If you check everything's in order before the weather turns colder, it'll give you – and your tenants – peace of mind.
Lastly, it's vitally important that you establish what your tenants' plans are for the upcoming months and plan accordingly. This includes putting a plan in place for any emergencies and who should be contacted.
Here at Kings Group, we can help you to remain compliant and get the most from your tenancies as we navigate a new normal.
Landlords, if you'd like to know more about how we could assist you with maintaining your rental home this winter, email us at jade.fox@kings-group.net
For more information on how we can assist you on your letting journey, please contact one of our branches in Essex, London or Hertfordshire today.
We also offer a free and instant online valuation to give you an idea of how much you could be charging in rent.